Success Through Partnership: Become a Dealer for Wall Pictures
---
You would like to generate additional sales and earnings next to your main business - and without additional advertising effort? Then become a STEINBILD dealer and benefit from our unique product, a broad target group and potential new customers for your core business.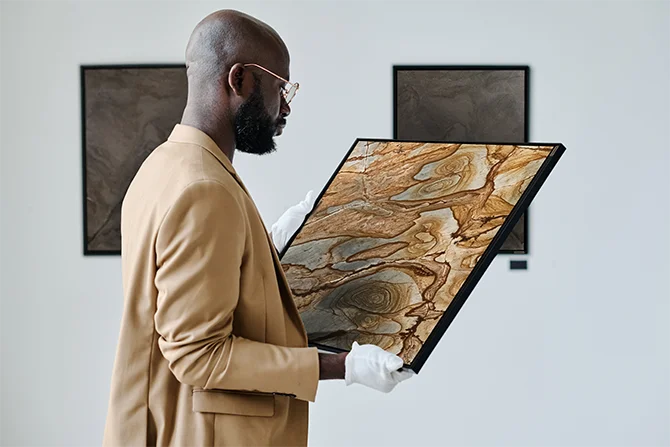 The Principle of Our Network: Quick and Simple Explanation
We are the one-of-a-kind online shop for STEINBILDER made from natural stone. Our online shop is visited daily by many interested individuals and potential buyers from all over the world. However, before completing a purchase, customers want to experience the texture and quality of our STEINBILDER firsthand.
At this point, you come into play. Specifically, by utilizing your existing exhibition space to showcase our STEINBILDER. We are more than willing to provide you with high-quality presentation systems upon payment of a deposit. Additionally, you will receive our catalogs containing sales-relevant information free of charge.
You don't need any additional advertising effort because our customers come to you naturally. Through our online search, potential customers are directed specifically to the nearest STEINBILD retailer.
Becoming a Dealer for Wall Pictures Is Worth It
We are convinced of this. Because a STEINBILD combines like perhaps no other product so many strong and different unique selling points and purchase incentives. STEINBILDER are unique worldwide and have been created from millions of years old natural stone. As a high-quality interior design object, it not only appeals to private individuals, but also provides a unique eye-catcher in the commercial sector.
And your core business also benefits from our cooperation, as STEINBILD customers visit your store, gallery or exhibition and become directly aware of your portfolio.
Who Can Become a Steinbild Dealer?
Whether furniture stores, art galleries, interior designers, architects, high-end clothing stores, hotels, restaurants or tile dealers - they can all easily become STEINBILD dealers. It is important that you have enough space for the presentation of at least one STEINBILD.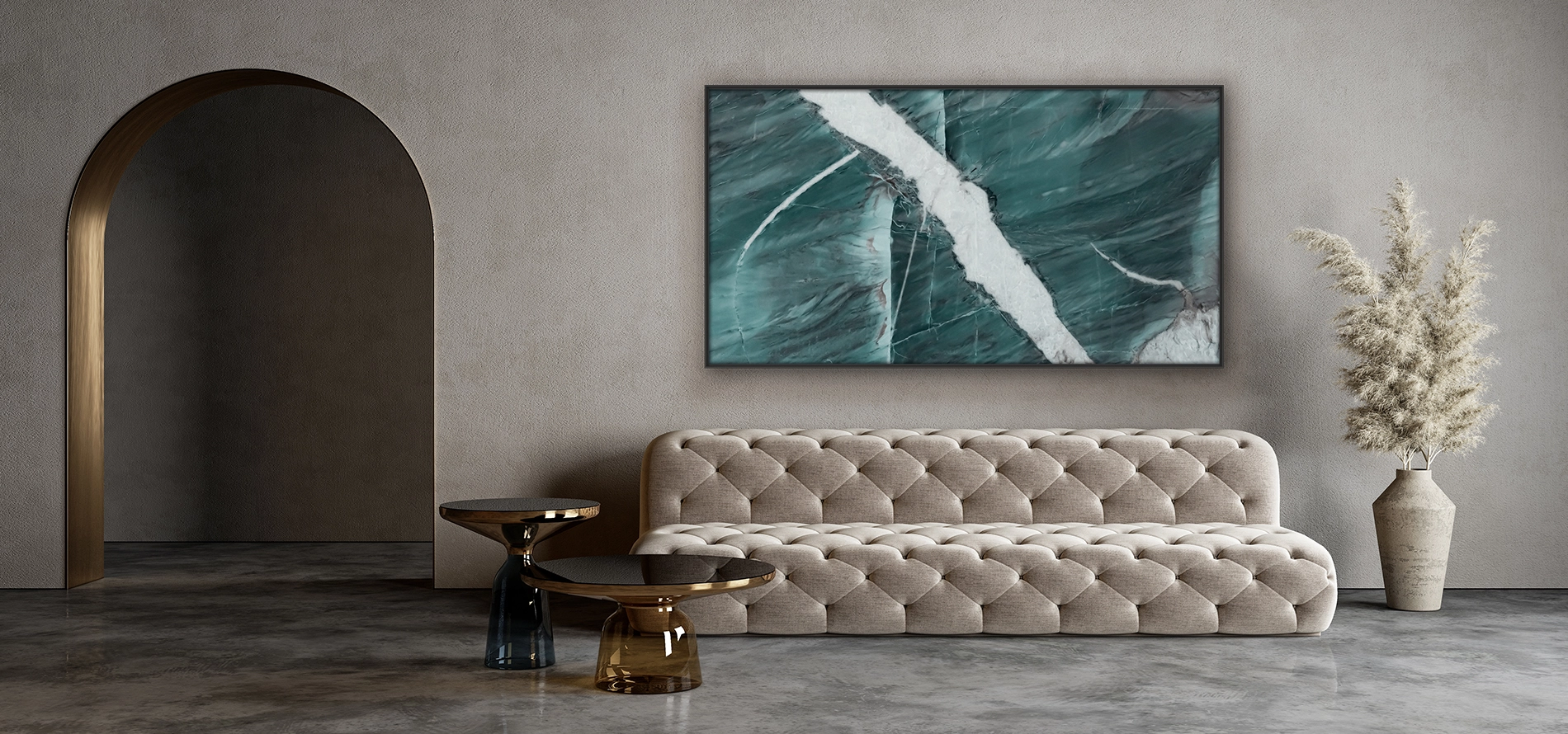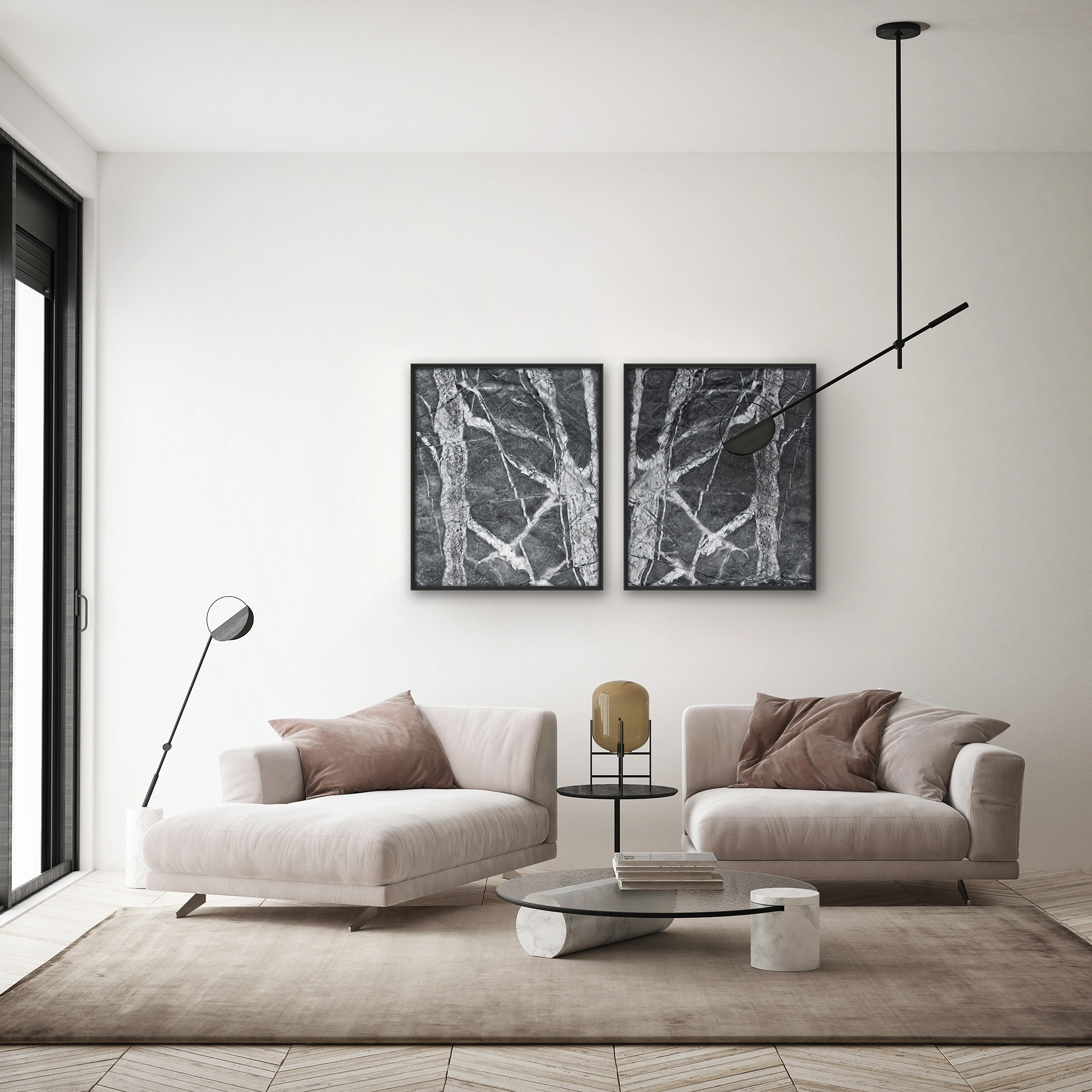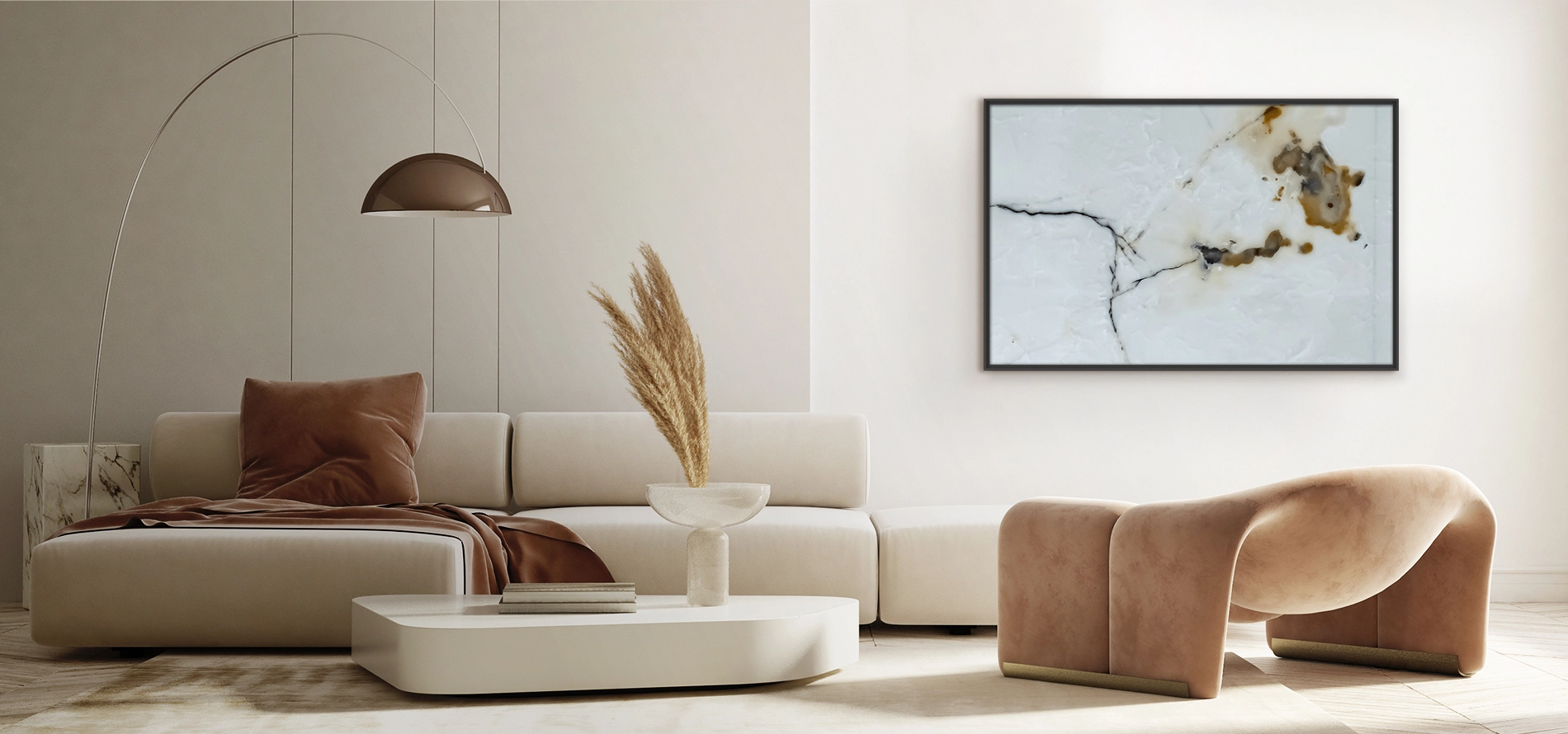 And This Is How You Can Generate Sales
As a dealer of STEINBILD you have two possibilities to generate sales. You can sell our STEINBILDERs or you can act as an agent. In addition, we distinguish between three different sales models for STEINBILD dealers, each with different conditions.
Detailed information on our sales models is available on request via the contact form.